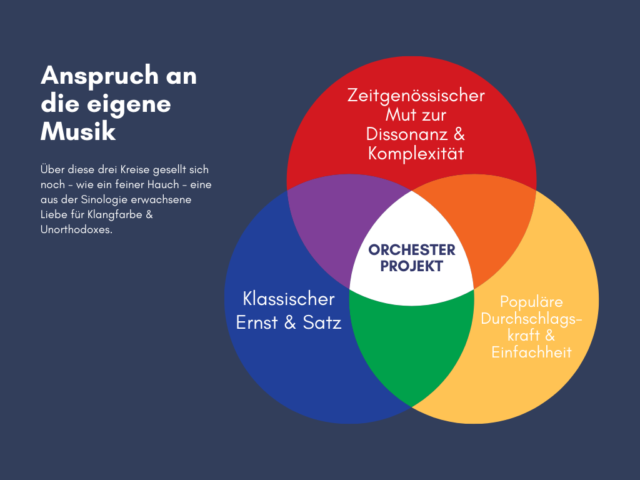 New Orchestra Project
Some Cool Music for Chamber Orchestra
Hey, you found me and the project, nice to have you here!! I suppose you are young. Short question: when was the last time that new orchestral music from the concert hall picked you up emotionally from where you are at the moment? Exactly. In other places these kind of moments are more likely to be found, in the traditional German concert hall, well ... In short: out of my own thirst, I have written small orchestral pieces that range from childishly naive to strictly danceable to abstractly crazy, regardless of serious program etiquette. Mind you, that is orchestral music: you, your instrument, the ears of the listener, nothing in between. That of course also means: it depends on your ability, your devotion and your willingness to dive into the unheard. In return, I promise you diverse and gorgeous music that is worth rehearsing and being performed in front of expectant listeners,in a concert you would invite your favourite people to. I would love it, if you were there and we burned down the hut together!
The following line-up: strings 5/3/2/2/1, 2 French horns, trumpet, trombone, flute, 2 oboes, clarinet, bassoon.
If you want to become part of a tight ensemble, write me a short email about yourself. I look forward to hearing from you!
---