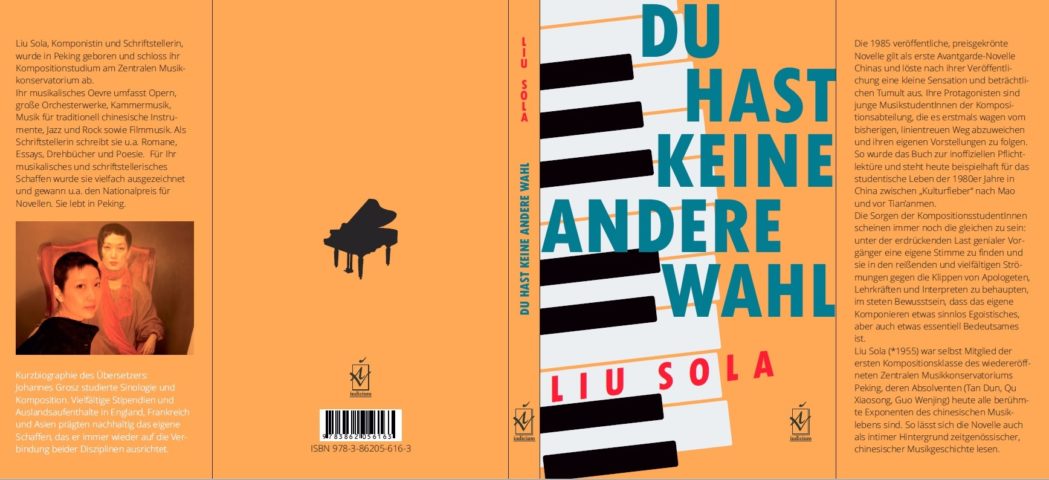 You Have No Choice
Translation of the Chinese Novel by Liu Sola
The award-winning novella, published in 1985, is regarded as China's first avant-garde novella and triggered a small sensation and considerable turmoil after its release. Their protagonists are young music students of the composition department, who for the first time dare to deviate from the previous, party line and follow their own ideas. Thus, the book became an unofficial required reading and is today an example of the student life of the 1980s in China between "culture fever" after Mao and before Tian'anmen.
It provides insights into the then typical and still quite current campus life. The students' concerns still seem to be the same: to find their own voice under the crushing load of ingenious predecessors and to assert them in the raging and diverse currents against the cliffs of apologists, teachers and performers, in the constant awareness that this own composing is something senseless egotistical, but also something essential meaningful.
Liu Sola (* 1955) herself was a member of the first composition class of the reopened Central Music Conservatory of Beijing, whose alumni (Tan Dun, Qu Xiaosong, Guo Wenjing) are now all famous composers in the Chinese musical scene. Thus, the novella can also be read as an intimate background of contemporary Chinese music history.
The translation by me is authorized by Ms. Liu and is available in bookstores since February 2019.
Here a short preview [in German].

---